<hero description="Web 3.0 uses connective intelligence; connecting data, concepts, applications and ultimately people." imagename="" cropposition=""></hero>
World Wide Web
Edit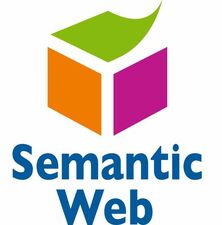 People use the World Wide Web for a plethora of tasks.  Whether it is to check Facebook, work in an office, to buy things online like clothing, the World Wide Web has become a necessity to people's everyday lives. We would not be able to do many things that jobs of social behaviors require us if the World Wide Web was never invented.  We have Sir Tim Berners-Lee to thank for inventing this remarkable piece of technology that has become so prominent in everyday live.
The Semantic Web 3.0
Edit
Web 3.0 uses connective intelligence; connecting data, concepts, applications and ultimately people. Main aspects this Wiki will address are Positive Business Aspects of Web 3.0, Anonymity, Reputation Management, Privacy Policy, Features and What's Expected , Difference Between Web 2.0 and Web 3.0.
Ad blocker interference detected!
Wikia is a free-to-use site that makes money from advertising. We have a modified experience for viewers using ad blockers

Wikia is not accessible if you've made further modifications. Remove the custom ad blocker rule(s) and the page will load as expected.