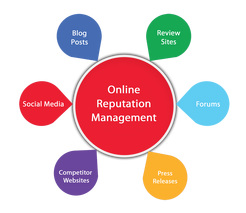 Has to deal with influencing and having control over individuals or a business's reputation. With the rise of internet or social media, this has become a main goal of many companies trying to get seen in search results. Companies will try to alter their information online in order to gain traffic and make as much money possible. Companies can be lying and spewing information that is completely inaccurate. This can lead to scams and people being mislead. Many people fall victim to scams online do to how they are being misled or deceived. There are many people online who only try to scam users online through phishing emails or falsely promoting a product or service. Companies will try to push away negative search results that users may look up. If someone searches for a company or product online and the first thing they see is a negative review they will be less likely to purchase that item.   
     References   

Ad blocker interference detected!
Wikia is a free-to-use site that makes money from advertising. We have a modified experience for viewers using ad blockers

Wikia is not accessible if you've made further modifications. Remove the custom ad blocker rule(s) and the page will load as expected.