Phishing email messages, websites, and phone calls are designed to steal money. Cyber criminals can do this by installing malicious software on your computer or stealing personal information off of your computer.
Click here to learn more about Reputation Management.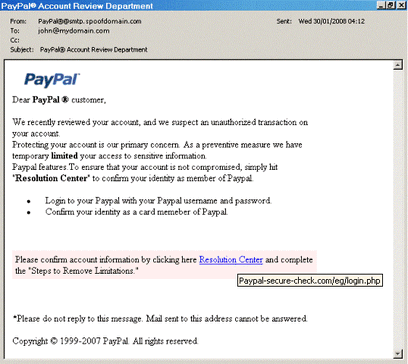 References   

https://www.microsoft.com/en-us/security/online-privacy/phishing-symptoms.aspx
Ad blocker interference detected!
Wikia is a free-to-use site that makes money from advertising. We have a modified experience for viewers using ad blockers

Wikia is not accessible if you've made further modifications. Remove the custom ad blocker rule(s) and the page will load as expected.